"Don't know how to deal with the screen time locked interface. What should I do?"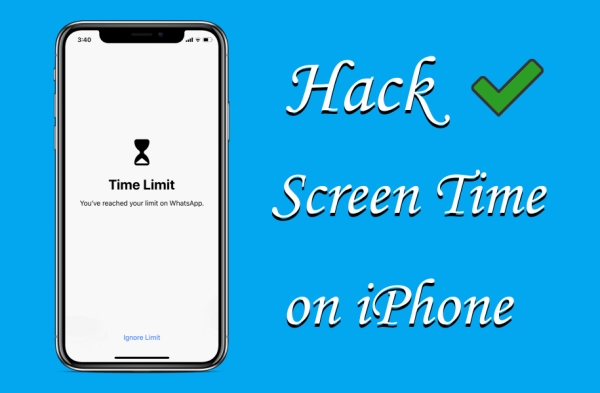 This can be a common question for iPhone users when they come across a locked screen due to the screen time limit. Or it may also occur when parents set screen time on certain websites, apps, and features but in reality, children need to use some of the features. As the screen turns to a locked interface, users may be curious about how to hack screen time limit.
It can be possible that users come across problems mentioned above. For instance, they want to hack the screen time without data loss on iOS devices. They may also long for using the iPhone as normal. To solve all these, here are 9 easy tips to settle the matter at a quick speed effortlessly.
---
Part 1. Quick Tips on How to Hack Screen Time
① Uninstall and Reinstall Applications with Time Limit
The simplest way to hack screen time is to reinstall the application. Choose the app that you want to release from the time limit, press it for several seconds, and select "Remove App". Then tap to delete the App. And then choose to search and re-download it from the App Store. Now you have successfully hacked screen time and can use the app ignoring the time limit freely.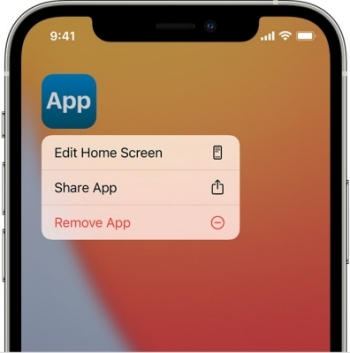 ② Use iMessage to Watch YouTube
Want to watch videos on YouTube but have no access to them because of the time limit? Here's what you can do. You can choose to share YouTube links on iMessage and open the links to watch the video. But make sure that don't take this method as a way to hack YouTube time limit freely, especially for the children. Parents set the limit considering for you on account of security, if you want to make full use of the app, please have a heart-to-heart conversation with your parents and find a way out.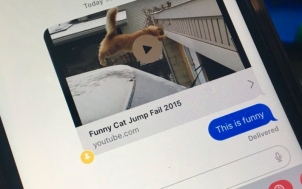 ③ Make Use of Recording the Video
In some cases, users can use the Recording feature to hack screen time on iPhone. Check to the Recording feature and tap to start recording, thus bypassing screen time. Often the screen time passcode will not show up in the recording process.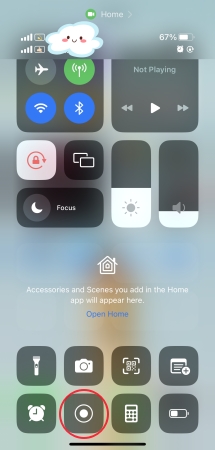 ④ Use Siri
Eager to send a message to a friend but the screen has locked because of the screen time limit? Here is how to hack screen time through Siri. For any iPhone, the voice assistant is always loaded on the device. Voice Siri and call it to help you open the message page. In this way, users can hack screen time limit and send messages to friends freely. But please remember to confirm that Siri can function normally in advance. Open Settings and turn to Screen Time. Check Content & Privacy Restrictions and turn to Allowed Apps. Turn Siri & Dictation on.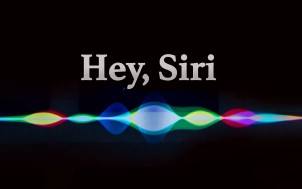 ⑤ Modify Date and Time
Another useful way to bypass screen time is to change the date and region on the device settings. Go to Settings, Genenral, and turn to Date & Time. Turn off Set Automatically. Therefore, you can choose a different time zone and date, thus hacking screen time limit.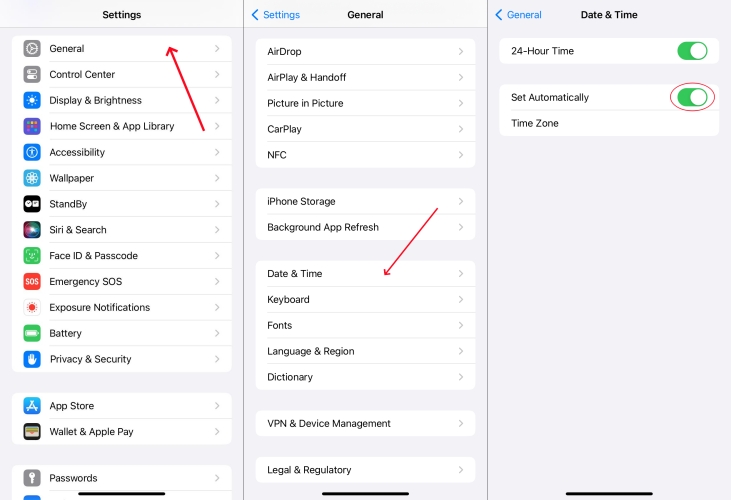 ⑥ Factory Reset iPhone
Go to Settings, General and turn to Transfer or Reset iPhone, then choose Reset. But pay attention: when users apply to this method, the data on the device will be cleared out at the same time. So it is recommended to back up before resetting the iPhone.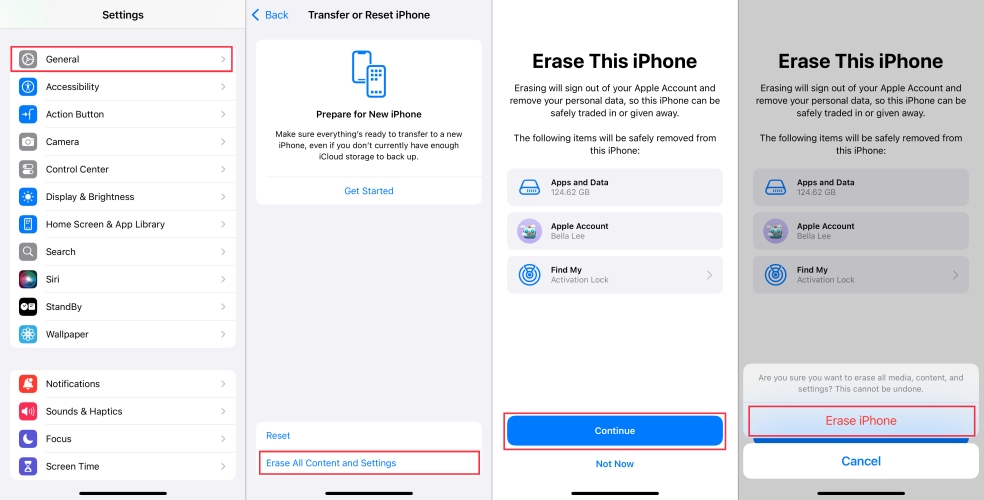 ⑦ Use Contacts to Send Messages
Go to Contacts and choose the one you want to text. Then turn to Send Message, and iMessage can function well now. In this case, owners can hack screen time on iPhone easily using Contacts.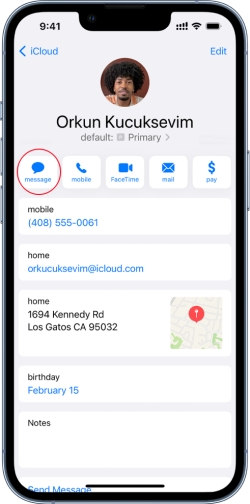 ⑧ Send Messages through Screenshot
If you are in a hurry to send messages to your boss to do a report, but unluckily locked in the screen time, then this method of how to hack screen time on iPhone can work well for you. You only need three simple steps to make iMessage work. Take a screenshot, and tap the share icon to choose to share through Messages, and it will turn to the Message page. Now the application can be used as normal.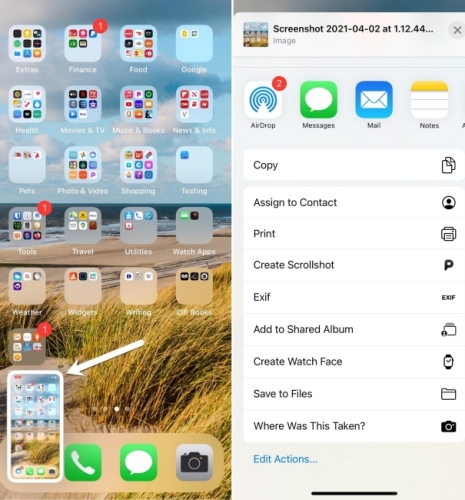 ---
Part 2. Best Option to Hack Screen Time
How to hack screen time on iPhone? MagFone iPhone Unlocker is no doubt your best option. It is designed for iOS systems, available for the latest iOS 16, and helps with various iOS matters such as unlocking Apple ID and removing MDM. Applying to this app, you only need 3 steps to hack screen time without any data loss. Users can get the device back to normal within minutes. Also, its high success rate and running speed can leave you with an unforgettable impression.

Key Features of MagFone iPhone Unlocker
* Security Verified. 5,481,347 people have downloaded it.
Unlock various screen locks like Face ID and Touch ID on all iOS devices
Remove Apple ID from iPhone and iPad without password and data loss
Bypass Screen Time passcode and MDM restrictions without passcode
Support the latest version of iOS and iPadOS, as well as, iOS devices
Step 1

Connect iPhone to the Computer and Click to Start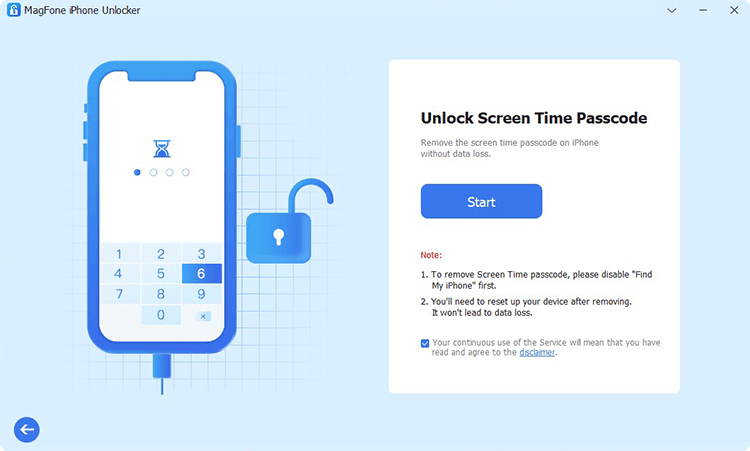 Start by connecting your device to the computer and application. Once showing connected, click "Start" to begin unlocking screen time passcode.
Step 2

Begin to Hack Screen Time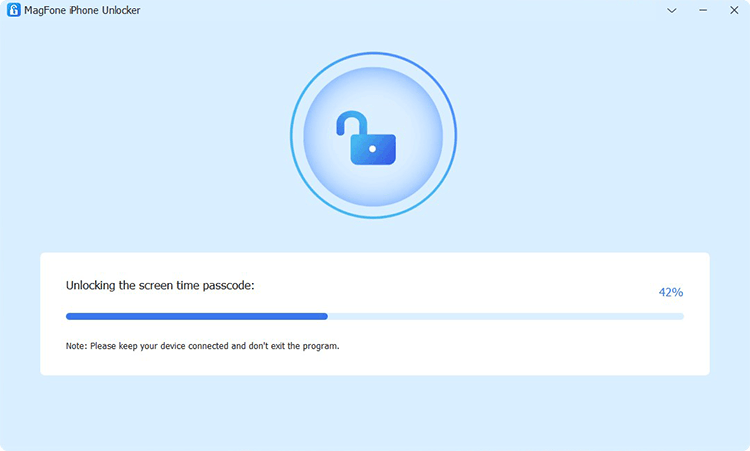 Before starting, please make sure that you have turned Find My feature off on your device. To disable the function, you can go to Settings to turn to Your Name and tap Find My on your iPhone, and then turn it off. After that, go back to the screen time hacker and click "Start".
Step 3

Set up iPhone as Suggested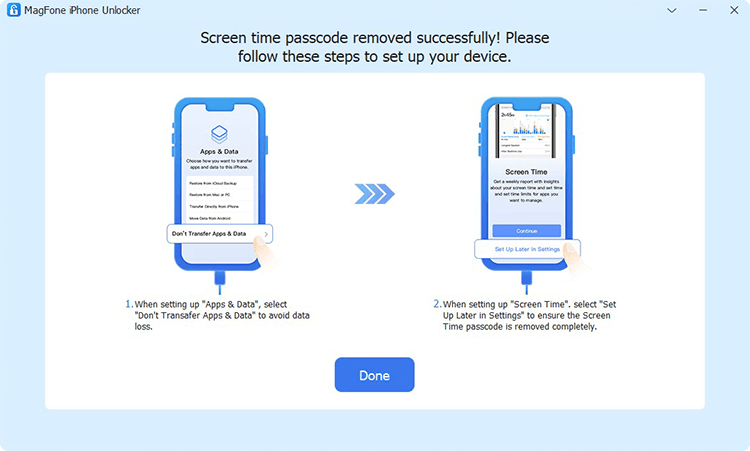 Follow the instructions shown on the computer screen. Wait until the operation is done. Do not disconnect during the process to avoid data loss. After successfully removing Screen Time, users may need to set up your iPhone again. Please power on your device and follow the instructions to set it up. When the App and Data page appears, select Don't Transfer Apps & Data. Then choose Set Up Later in Settings to complete the whole process of hacking the screen time limit on iphone.
---
Part 3. Conclusion
The question, how to hack screen time on iPhone, can puzzle many iOS users and make them confused. In such situations, the above 9 keys can be of great help. Though, children should not use these points to hack screen time due to the desire to surf the internet casually. Still sometimes it can be inconvenient for the users to follow the steps to change the system settings. When it comes to what's the best to hack screen time, MagFone iPhone Unlocker is highly recommended to you. You only need 3 steps to finish the whole operation. In addition, there will be no data loss, which is quite convenient for the iPhone owner.